Today's pick from the web
The weekend draws near, and for the next two days I will try to avoid looking at a computer. But before I shut off from the online world I'll leave you with my top three picks from the web today:
#1 The New York Times  – Maurice Sendak's posthumous book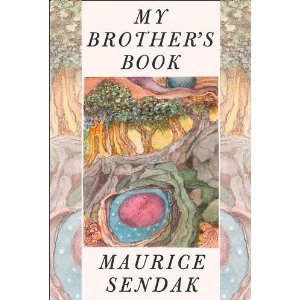 My favourite books as a child was Where the Wild Things Are and In the Night Kitchen (the latter of which is also no my nephew's favourite read), so was interested to learn about the latest release, My Brother's Book, which Sendak wrote in memory of his brother, and that he was, in fact, a bit of a grump, and that he never specifically wrote for children.
#2 Shots Magazine Blog – William Ryan in conversation with D E Meredith
If two authors met over coffee and chatted to eachother about their books, what would their conversation be like? Well, here, two historical crime authors, Willian Ryan (1930s Russia) and D E Meredith (Victorian London) share and compare notes on their novels, research, characterisation and the personal experiences that inspired their writing.
#3 Huffington Post – Uproar after Terry Deary slams libraries
Abolutely shocking to read children's author Terry Deary calling libraries 'irrelevant' and claiming that we shouldn't be '[entitled] to read books for free, at the expense of authors, publishers and council tax payers.'  Coming only days after National Library Day (9 Feb) this almost seems like a publicity-stunt, gone horribly, horribly wrong.  Thankfully the comments have instigated a huge backlash from other authors and pro-library supporters and I wouldn't be surprised if the Horrible Histories seires sees a slump in future sales.  Deary says 'libraries are cutting [authors'] throats and slashing their purses' but I believe he's just done his own throat-cutting and purse-slashing all by himself…
Chiara Priorelli, Publicity & Online Marketing Manager