Time for the London Book Fair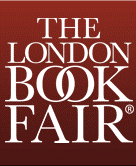 It's nearly that time of year again, the time when people in the book industry descend like moths to a flame on huge halls in West London for The London Book Fair. Earls Court is a funny old place, or so it seems to me, having seen it under other auspices ranging, but not limited to, a sparsely furnished Beer Festival and a Bridezilla-packed Wedding Fair. There we sit under very bright lights, pay extortionate amounts of money for bottled water and do what we all love to do – talk about books, books and more books. And while it's looking like it will be another hectic three days, the best thing is the bumping into people you didn't expect to see, discovering an unexpected book that makes you go 'wow' or just marvelling at the HUGE displays.
If you're going to be at the Book Fair, do come along and say hello (we'll be in the vicinity of J200), and maybe let us know here what you're looking forward to or what LBF means to you.
Lesley-Ann Brown, Sales & Marketing Manager