The Olympics – now coming to a city near you
So the winter Olympics have come to a roaring, cow-bell-clanging end. I watched some heart-breaking moments involving heavy rain and a defective exit gate on the men's parallel giant slalom on Saturday and was quite gobsmacked that it wasn't considered necessary to restart the run between Detkov and Bozzetto – am I the only one? Wow, I sound like I almost know what I'm talking about, which considering I've been skiing once in my life, I consider to be quite an achievement.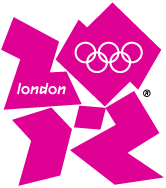 It makes you think though, the next time the Olympic torch will be lit will be in London. That's a little hard to imagine if like me you come into London via Stratford every morning and see the seemingly slow but steady progress on the Olympic village and new venues. Most of all I'm looking forward to seeing our usual landmarks in a completely different context.
Are you ready for Beach Volleyball on Horse Guards Parade? Or the 10k Open Water Swim in the serpentine?
Lesley Crooks, Sales & Digital Manager