The Launch of The Silk Tree PLUS Julian Stockwin's latest blogpost
Julian Stockwin plus family, friends and the whole A&B team, greatly enjoyed the launch of his new book The Silk Tree last Thursday night. It's always fun to celebrate an exciting new venture and, as both Julian and Susie said on the night, we hope there are many more A&B/Stockwin books to come!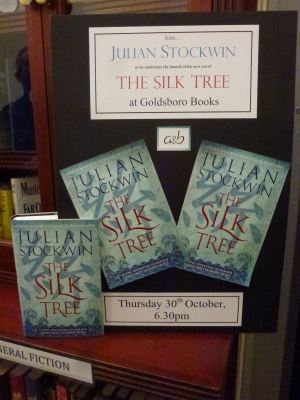 The book's official publication date is in just three days time (6th November) and meanwhile, we're excited to be able to share Julian's latest blog post with you. Click here to learn more about the launch from both the author and his wife, Kathy, and to browse a few pics!
Kathryn, Publishing Assistant