Tania Crosse at the Appledore Book Festival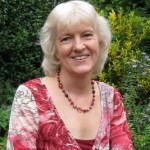 Tuesday 29 September, 2pm  St MARY'S HALL, APPLEDORE
As part of the Appledore Book Festival, Tania Crosse, author of Lily's Journey, will be giving a talk entitled Under Dartmoor's Spell. In her lively presentation, witness Dartmoor Prison's past cruel regime through the eyes of one of her finely portrayed characters – a hapless convict. She will explain how she creates her page-turning novels, drawing inspiration from the savage beauty of Dartmoor and its intriguing history from Victorian times to 1950s.
Tickets £4. For more info and how to book festival visit the Appledore Book Festival website.