I found out today that Audrey Niffenegger is currently writing a sequel to her bestselling novel, The Time Traveller's Wife. As a great fan of the first book, I can only wait expectantly, and somewhat anxiously, for the next one. There's something a little nerve-wracking about the prospect of a sequel to a beloved book. What if I don't like it? What if the reviews are terrible?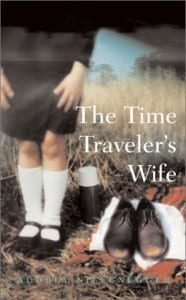 Perhaps the same anxieties are  running through the author's mind. But I guess you have to suck it up and do it anyway!
Are there any sequels you love or hate? I quite enjoyed Anthony Horowitz's House of Silk. I was a bit apprehensive at first, but Horowitz really captured Conan Doyle's voice.
Let us know your favourite or least favourite follow-ups!
Sophie,
Editorial Administrator.