Spooky Reading Recommendations
It's that time of year where you want to sit by the fire, turn on all the lights to chase away the dark, and dive into a creepy story. We've picked out four suggestions to get you started.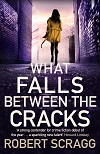 What Falls Between the Cracks by Robert Scragg
Did she slip through the cracks, or was she pushed?
When a severed hand is found in an abandoned flat, Detective Jake Porter and his partner Nick Styles are able to DNA match the limb to the owner, Natasha Barclay, who has not been seen in decades. But why has no one been looking for her? It seems that Natasha's family are the people who can least be trusted.
Delving into the details behind her disappearance and discovering links to another investigation, a tragic family history begins to take on a darker twist. Hampered by a widespread fear of a local heavy, as well as internal politics and possible corruption within the force, Porter and Styles are digging for answers, but will what they find ever see the light of day?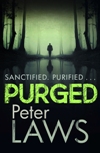 Purged by Peter Laws
Matt Hunter lost his faith a long time ago. Formerly a minister, now a professor of sociology, he's writing a book that debunks the Christian faith while assisting the police with religiously motivated crimes. On holiday with his family in Oxfordshire, Matt is on edge in a seemingly idyllic village where wooden crosses hang at every turn. The stay becomes more sinister still when a local girl goes missing, followed by further disappearances. Caught up in an investigation that brings memories to the surface that he would prefer to keep buried deep, Matt is on the trail of killer determined to save us all.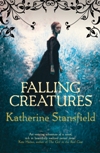 Falling Creatures by Katherine Stansfield
Cornwall, 1844. On a lonely moorland farm not far from Jamaica Inn, farmhand Shilly finds love in the arms of Charlotte Dymond. But Charlotte has many secrets, possessing powers that cause both good and ill. When she's found on the moor with her throat cut, Shilly is determined to find out who is responsible, and so is the stranger calling himself Mr Williams who asks for Shilly's help. Mr Williams has secrets too, and Shilly is thrown into the bewildering new world of modern detection.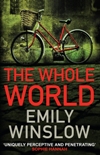 The Whole World by Emily Winslow
Polly and Liv are American students at Cambridge University. Both strangers to their new home, both survivors of past mistakes, they quickly become friends and find a common interest in Nick, a handsome, charming and seemingly guileless graduate student. But a betrayal, followed by Nick's inexplicable disappearance, brings long-buried histories to the surface.
A police investigation raises countless questions, with the newspapers reporting all the most salacious details – from the crime that scars Polly's past to truths concealed in old photographs. Soon the three young lovers will discover how little they truly know about each other, and how devastating the ripples of long-ago actions can be…