Should I go for an Apple Mac or PC?
I'm planning to buy a new laptop, and whilst I have always been a PC girl, I am seriously considering going for a Macbook this time.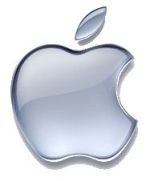 The main reason is the virus issue. Apparently Macs just don't get viruses – whereas my previous laptop, well, that's exactly what killed it. Death by Trojan. I had the full works – computer going into an electronic epileptic fit, whilst flashes of a satanic-looking symbol appeared on my screen with accompanying alarm sounds. I thought that sort of thing only happened in the movies.
Then, there's the fact that one of my friends says he only switched from a PC to a Mac a couple of years ago but he has never looked back. When describing the Mac he uses words like "intuitive", "beautiful" and "easy". I have to remind him that he's talking about a computer, not his ideal woman, but it's quite obvious he's in love.
Thirdly, I happen to enjoy dabbling with design, and word is that Macs are much better for design. In fact, I was having this discussion earlier with Christina (our Art Editor). She works on a PC in the office but is now considering getting a Mac at home, precisely "because they say it's built for design work".
I'm still not sure who they are, or really why an Apple is supposedly so much better to work with. Yet I'm suprisingly drawn in by these allusions (illusions?) that I'll experience some kind of computer nirvana.
So, what should I do? If you have any insights or personal opinions on this, please do comment.
Chiara Priorelli, Publicity Manager