Remembering the sinking of the City of Benares
This year is the 70th anniversary of the Battle of Britain, which was fought between the RAF and the German Luftwaffe over the summer and autumn of 1940, and the Blitz and this month sees a plethora of commemorative events and exhibitions to mark this piece of history. Find out more about events around London here.
But as the world looks to the skies and remembers the RAF and the bombings, with services and celebrations focusing on Battle of Britain Day (15th Sept), today, 17th September, marks a lesser observed event in war history – this one on the waters of the Atlantic. It was the fateful day when the City of Benares – a passenger ship carrying child evacuees to safety across the Atlantic was torpedoed by a German U-boat. Read more in the Guardian here…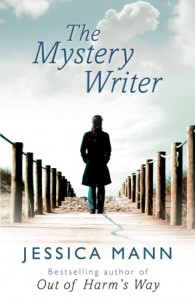 As our little way of bringing this moment of history to the spotlight we're offering 25% off of The Mystery Writer, by Jessica Mann. It is an intricate mystery novel that blends fact and fiction, featuring the author herself as she researches her acclaimed book Out of Harm's Way: The Wartime Evacuation of Children from Britain and a plot surrounding the fate of two boys on the City Of Benares.
And for anyone who wants to delve into more wartime reads, peruse our full list of World War II fiction reads – including John Gardner's thrillers, Julia Stoneham's Land Girl novels, other wartime sagas by June Francis and Margaret Thornton and more. And of course, for a non-fiction read, do not forget the much-loved memoir War in Val D'Orcia.
Chiara Priorelli, Publicity & Online Marketing Manager