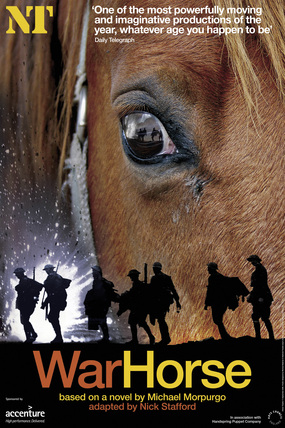 Last night I went to see War Horse.  If you enjoy the theatre and haven't seen it yet, all I can say is: Go see it.  It is so wonderfully original, so very moving, and of course, there are the wonderful horses. These beasts, made of wire, paper and wood, are brought to life on stage with such skill, it is truly mesmerising. (And there's a rather amusing goose too…)
I won't say more. Just go see it.
Playing at the New London Theatre, all seats have a fantastic view of the stage – except perhaps the first row of the dress circle – there's a security railing that very occasionally gets in the way of your line of vision.  Just a little tip from me to you.
Chiara Priorelli, Publicity & online Marketing Manager