Porn for book lovers (bookshelf series, 3)
Following my battle building bookshelves and search for more inspiring book-storage ideas, today I share with you the most recent discoveries.
There is no doubt that some book collections are worth framing, but whether you have signed first editions of classics or just beautifully coloured paperbacks that would make a nice splash on the wall, we think these baroque picture-frames-cum-bookshelves are quite lovely. Both an original and functional way to decorate a plain wall!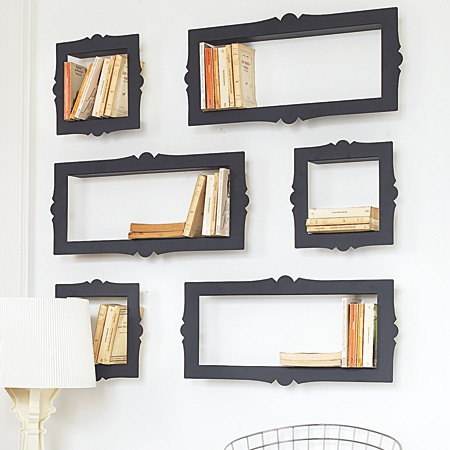 And a big Thank You to A&B Blog follower, Esther, who introduced us to the existence of  bookshelfporn.com – which is, as she explained herself, "Exactly what it sounds like – a blog filled with weird and wonderful bookshelves from around the world!" Browse away…
I am now particularly intrigued to now to know where I would find this rather haunting but beautiful library.