Pop-ups? Pop to your local library any time…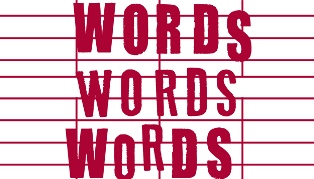 As we near the end of a week celebrating libraries around the country, culminating tomorrow with special events to mark National Libraries Day (see yesterday's blog), it seems fitting to highlight the new pop-up library at Selfridges in London (found in the UltraLounge on the Lower Ground floor of the department store). Recently opened as part of their Words Words Words campaign which will run till 1 March, the temporary library offers over 15,000 specially selected books, a comfortable reading space, audiobook and ipad reading posts, and also host talks, classes and lectures.
Some may argue that with the demise of libraries across the country, this pop-up initiative does little to help the situation, acting as further competition (especially if it inspires more pop-ups after it) and offering a more jazzed-up and novel approach to the standard community library setting. The truth is that the pop-up factor fits today's appetitite for the impulse buy and impulse activity (I'll take that perfume, and that Mulberry bag, and oh, there's some storytelling now? Why don't I just sit in for a bit) and the need to feel we're not missing out (as a one-off attraction, we're more likely to check the pop-up library out).
One would hope however that, by engaging non-library goers and in its temporary nature, it may have the knock-on effect of encouraging new people to visit their local library in order to keep enjoying what the Selfridges pop-up had to offer (and indeed more…since you can't borrow books from the Selfridges library shelves, only buy them).
It does highlight however the difference between the glamourised pop-up and the under-funded and often under-supported community library. At Selfridges they've garnered the likes of celebrities such as Miranda Hart, Thandie Newton and Sophie Dahl who have given visitors an insight into their favourite books. It would be lovely to see the same celebrity support and, following on from that, press coverage given to a local library. Perhaps these pop-up initiatives could make their way round the country – and here's a totally outlandish thought – rather than transform the basement of a department store, glam up and transform (and publicise) an already exisiting library…
Chiara Priorelli, Publicity & Online Marketing Manager