Pondering the future model of the e-reading experience…
One of the handful of LBF seminars I managed to squeeze into this year was entitled 'Beyond eBook Novels – What Publishing Can Learn from the World of Entertainment and Digital Marketing' and had some very eloquent contributors from EA Games, Fever Media and Arkstone Publishing. Numerous interesting ideas were bandied about, among them: direct to consumer business models; subscription payment models; free content with the option to pay for upgrades; short form versus long form entertainment; intellectual property extensions (great for those part of a blockbuster franchise for instance). All back to the drawing board kind of stuff.
Lots of this I'm still digesting but what I found most interesting was the idea that subscription or serial publishing may make a resurgence in the coming months. While I'm perfectly happy to read a novel digitally (an example of  'long form' entertainment), the prevailing feeling at this seminar was that the industry needs to find a suitable 'short form' that will sit easily alongside the time and attention demands of Facebook, Twitter, YouTube, TV etc. Conrad Persons from Arkstone Publishing was of the belief that short stories are the format we should be pushing to address this shift in entertainment habits, but I'm not convinced. I think the appetite for a well-developed, sustained narrative is a strong as ever but delivering that narrative might be what needs to change and there are examples from yesteryear to consider.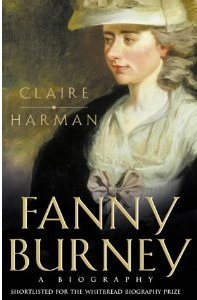 I'm currently reading the very excellent biography of Fanny Burney by Claire Harman which has led me to consider the publishing options historically for authors and publishers. Subscription publishing was one option for writers in the eighteenth century (along with selling the copyright entirely – ouch!) and the great and the good subscribed to Burney's Camilla, including Ann Radcliffe, Maria Edgeworth and a 'Miss J. Austen'. Another angle and author is Dickens of course, who was well known for serializing his novels in monthly publications and that format strikes me as the more likely to do well today with some canny handling, giving the reader the chance to sample a range of titles and continue with those that have whetted their appetite.
The shift has led lots of people to ponder whether we will see a 'Spotify for books' emerge soon and today I came across a mention of a contender for that title – 24Symbols.  Nothing is live as of yet, but I'll be watching this development with interest.
Lesley-Anne Crooks, Sales & Digital Manager