Pans and batters at the ready – it's almost Pancake Day!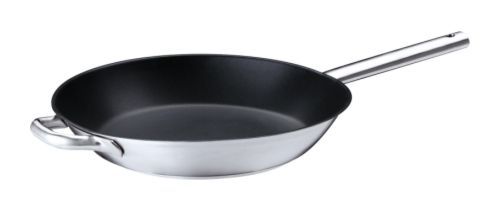 Stock up on flour and eggs, and don't forget the lemons! Tomorrow, 21 February, is Shrove Tuesday, otherwise known as Pancake Day. And the day is not simply celebrated in the kitchen, but all around London as well. There are an assortment of Pancake races happening throughout the city, including the Parliamentary Pancake Race, which takes place at Westminster's Victoria Tower Gardens.
The race consists of three teams: the first of MPs, the second of Lords and the third of members of the press.  And I was amused to find that there are apparently some strict rules for the participants: 'Gentlemanly and gentlewomanly behaviour will be strictly observed at all times', 'Frying pans must not be used as weapons or as a means of making unseemly gestures' and 'Any surplus eggs, flour or batter must not be propelled in the direction of other participants or spectators.'  I suppose the MPs will have to behave themselves for once.
Races will also be taking place in Brick Lane, Borough Market and Bexleyheath, among others. So why not go and watch some people make fools of themselves (often for charity, so it's a good cause!), and perhaps pop into a Crêpeaffaire or Crème de la Crepe on the way home?
I also came across this curious website: click here. I'd like to know who has this much time and money on their hands, but I will be checking back on the day to make sure it gives me a resounding 'Yes!'.
Sara Magness, Editorial Administrator