Optimism, it's a beautiful thing
Tube advertising isn't often the most riveting of art forms, particularly if you travel the same route day in and day out, and fall into the habit as I do of getting on and off in pretty much the same points on the platforms. So it's nice when something does jump out at you among the plugs for car insurance and generic film posters.
Following on from the shock news of Ken and Barbie's acrimonious split, which I came across traveling to work (see here), my further adventures in tube land have taken me to the following website: www.alistairtheoptimist.org.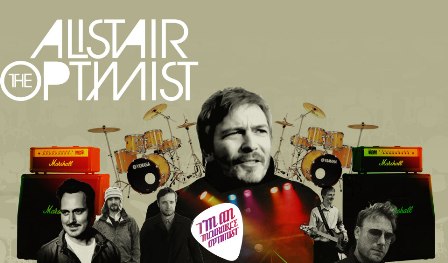 Alistair is a regular bloke with a wife and two kids – he's a drummer in a band. He is also coping with Motor Neurone Disease but determined to be an incurable optimist during the tough times that his illness will take him through. He wants to finish recording an album before his condition deteriorates and spread awareness of MND. There are more links on the website which lead me on to even more awe-inspiring websites raising money for the Motor Neurone Disease Association. A good cause and restoring one's faith in human nature, well worth checking out!
Lesley-Anne Crooks, Sales & Digital Manager