News from the Morganville Vampire Tour…
It doesn't have to be ALL about the World Cup you know…
No, there are other exciting things happening this month – such as the Morganville Vampires 2010 UK Tour.
Rachel Caine, bestselling author of the Morganville Vampire series, has been busy for the past two weeks traipsing around the country meeting her legions of Morganville-mad fans. She's barely having a day's rest this entire month (am exhausted just thinking about it) but if Rachel's Tweets are to be believed, she's having a fab time!
Here's what Dr Challoner's High School in Chalfont had to say about her visit to the school earlier this week.
Challoner's Library Blog: Rachel Caine's Visit – Report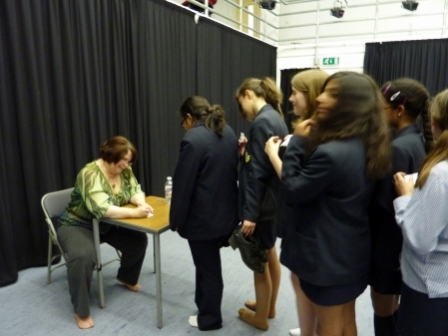 Find out where you can catch Rachel next, and don't forget about entering our Morganville Vampires 2010 Tour Competition!
Chiara Priorelli, Publicity & Online Manager