My Top 5 Christmassy Films
It's the last full week in the office before the Christmas holidays begin, and I've started to consider what festive things I'll be doing this year. I'll be heading home to Wales for a family Christmas, so of course there will be lots of eating, getting too competitive playing charades, and watching my little nephew frantically tear apart the wrapping paper. But another Christmas tradition is the watching of many, many films. So this week I give you my top five Christmassy films, to keep you entertained when you're too full to get off the sofa…
1. Die Hard: My number one. People seem to forget it's a Christmas film, but remember that scene where John McLane writes 'Now I have a machine-gun. Ho-ho-ho' on a dead guy in a Santa hat? Very Christmassy.
2. Home Alone: A childhood favourite, although I would warn against watching the sequels.
3. The Nightmare Before Christmas: Not your usual sentimental Christmas film – this one's by Tim Burton so it's obviously quite creepy. Can also be watched on Halloween!
4. Happy Feet: Not much needs to be said here – can you get any more Christmassy than dancing penguins? And recently Happy Feet 2 has been released, so that's twice the penguin fun!
5. Jingle All the Way: Ok, it's not exactly a masterpiece of film-making, and it has Arnold Schwarznegger in it. Not so sure why I like this one, but it's so insane it's somehow good (Disclaimer: I have not watched this since I was a child; please don't judge me)!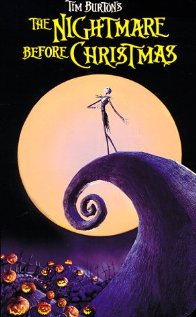 Sara Magness, Editorial Administrator