On Wednesday night I was lucky enough to go to Letters Live, one of the many World Book Night events held up and down the UK. The event, inspired by Shaun Usher's Letters of Note and Simon Garfield's To the Letter, celebrated the power of correspondence and fitted perfectly The Reading Agency's desire to promote the entertaining and transformative power of words and books.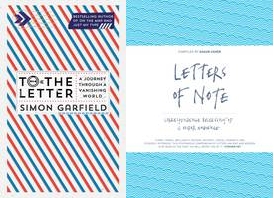 There were so many highlights a list of them would risk repeating the running order but I'll try to narrow down my favourites to Caitlin Moran reading a beyond the grave epistle with advice to her daughter, the guest appearance of Stephen Fry reading one of Oscar Wilde's letters and the comfortably loquacious and slightly late Russell Brand having fun reading between the lines of a note between Mick Jagger and Andy Warhol. And to top it off, the extracts of wartime correspondence between two ordinary people, Chris Barker and Bessie Moore, some of the funniest and most moving of the night, were excellently read by David Nicholls and Louise Brealey.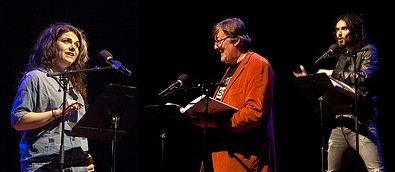 All in all it was a thoroughly enjoyable and refreshingly different event. I'm still pondering what exactly Elvis was planning on doing with the Federal credentials he tried to persuade Nixon to give him…
A copy of both Letters of Note and To the Letter signed by all those participating performers will be auctioned off on 1st May via The Reading Agency, keep your eyes peeled for more on that.
Lesley Crooks, Digital & Online Marketing Manager