Knit one, purl one, lick one
I hate to be the first to say it but the nights are beginning to turn. Please don't throw things at me, as an ardent lover of summer, I'm as annoyed as you that dusk is falling earlier. The only silver lining to this situation is that shortly I will begin knitting a new chunky scarf from which you'll be lucky to see more than my eyebrows from 1st October to 1st March.
But who says that knitting has to be the preserve of winter or that you have to restrict yourself to scarves etc? As you'll see from my pictures below, a bit of yarn can create some very tasty summer treats. These snaps were taken in Newcastle, Co. Down the other week, seaside haunt of my childhood.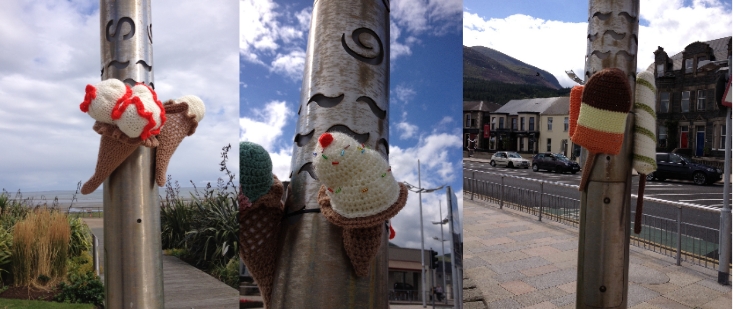 Secret Outside Crocheters and Knitters (SOCK) have created a fun installation down the promenade that is sure to bring a smile to your face. I so wish that ice lollies and ice cream cones (or 'pokes' if, like me, you prefer the local term) were as large as these. I've come across yarn bombing before but with the sun shining and the sea and the mountains of Mourne before me, these creations were the icing on the cake, or flake on my 99 to a lovely day.
Can you spot the jelly fish and seahorse from this wooly fisherman's net below?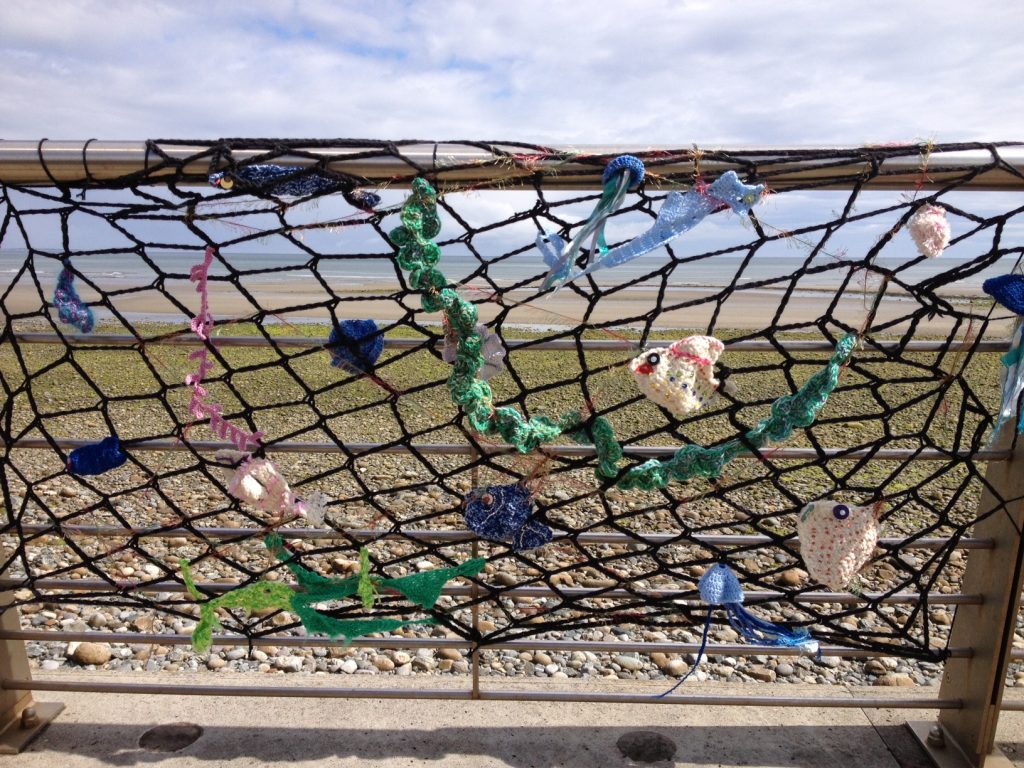 Lesley Crooks, Sales & Digital Manager