Joan Lingard Gets Moray Reading at Elgin Library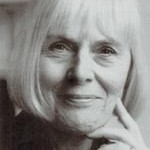 Thursday 17th September, 7pm  ELGIN LIBRARY
As part of the Get Moray Reading Book Festival (17-19th Sept) bestselling author Joan Lingard will be talking about her adult books After You've Gone, Encarnita's Journey and her famed novel The Kiss at
Elgin Library, Cooper Park, Elgin. She will also be reading from her children's books on Friday 18th at 10.30am. To book your FREE ticket visit Elgin LIbrary or call 01343 562600. To check all other events click here.