I'm now back from my holiday in Oz and can attest to the fact that a return flight London- Abu Dhabi-Sydney will see you clocking up a total of 42 hours of actual flight time. 
That's a lot of hours. And a lot of pressure on the inflight entertainment.
Luckily, I had an array of old and new films to choose from, and so I did – occassionally regretting my selection.  Should you find yourself with a similar choice of movies on your next long-haul flight, here's a review of my picks, should it be helpful.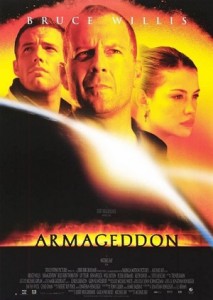 The Proposal – probably one of the better predictable chick-flicks I've seen recently. Sandra Bullock doing what she does best. A few cringe-worthy scenes (camp fire dance and chasing eagle with dog episode – you'll know what I mean if you watch it) but all in all nicely entertaining.
X-Men Origins: Wolverine – Liked it better than X-Men 2. Better plot, more of Hugh Jackman. Nuff said.
He's Just Not That Into You – Not a standard romcom or chick-flick. A bit more substance and actually partly quite depressing. I liked it but don't watch it if you just want sappy Hollywood love.
Sunshine Cleaning – from the makers of Little Miss Sunshine (which everyone must see) and equally wonderfully quirky, moving, although not quite as brilliant.  Enjoyed it though and thought Amy Adams was excellent.
Mr & Mrs Smith – Was going to give this a miss but was in the mood for some dumb action and turned out it was suprisingly more entertaining than I thought it would be.
Duplicity – 2 hours I'm never getting back. Hugely disappointing as was expecting great things. Instead didn't understand half of what was going on nor care about it either. Classic case of a movie trying to be too slick and clever for it's own good.
Armageddon (pictured) – Always a winner. Had seen this plenty of times before but continues to make for fun mind-less viewing. Good ol'- fashioned action with decent humour rolled in (bring back the days of Die Hards and Lethal Weapons). Plus Bruce Willis is backed by a great cast including the irreplaceable Steve Buscemi  – can't go wrong.
A question though…why do they have to switch off the inflight entertainment 30 minutes before landing? I has 5 minutes left to rewatch Bruce save the day. Gutted.
Chiara Priorelli, Publicity Manager