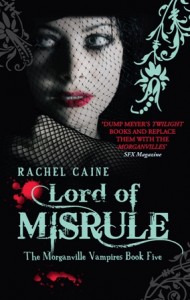 So, just when I thought I could continue to pootle along undetected, generally keeping a low profile and letting our readers believe that the A&B office is staffed by only five people, along comes my colleague Louise who blows my cover by mentioning me in her entry about Lord of Misrule – thanks, Louise!!! Just kidding, thanks for the praise and hope our readers out there enjoy the book as much as I enjoyed devising its look.
I work part-time at A&B and am responsible for designing our book covers, which basically means I spend an awful lot of time going google-eyed looking at picture library thumbnails, and the rest obsessing about typefaces. I am also a photographer and idle a good few hours a day away on Flickr, hence the lack of blogging time…
But enough excuses. I promise I will make myself heard more frequently, especially now that my rubbish team Arsenal have been ejected from all competitions and there is a football-shaped hole in my life. That, in itself, could be the subject of a very lenghty blog – mercifully for you I work for a Chelsea boss and have half a dozen unfinished jackets on my desk, so I'll say goodbye for now.
Till next time.
Christina Griffiths, Art Editor