The other week I was catching with a good friend who happens to be a bookseller in Blackwells. The subject of conversation turned to The Luminaries by Eleanor Catton and mainly our astonishment at how young she is the have won the Booker.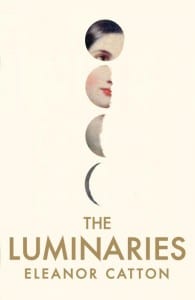 But my friend said something else that shocked me; people often come into Blackwells and ask for a copy of the book, only to decide against it due to it's colossal size. Surely the huge size of the book means that it's great value for money? You're essentially getting several books collated into one giant story! But now I think of it, I can sympathize. I am currently reading The Goldfinch by Donna Tartt, which is a brilliant, literary behemoth but at over 800 pages carrying it around in my bag becomes a bit of a workout.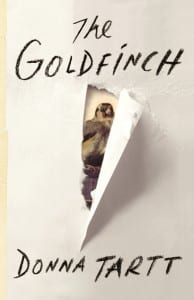 So now I only read it at home rather than lugging it around London. But then that's part of what I enjoy, not only will it stay in great condition instead of getting battered in my bag, it becomes a special book that I read when I'm winding down for the day, or sprawled on the sofa on a Sunday afternoon. It may be too big to carry round day to day but it has prize position on my nightstand.
Sophie Robinson, Editorial Administrator