The Father's Day celebration over the weekend got me thinking about the parent-child relationships in some of our favourite A&B titles.
See below my pick of the most functional and dysfunctional of Allison and Busby's fictional families:
Tom Perrota: Little Children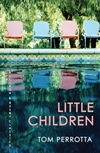 This comical bestseller is a classic that proves that mums and dads come in all shapes and sizes, from devilishly handsome law student to lapsed feminist. The front cover also looks lovely on a bookshelf.
Jack Ludlow: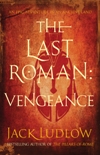 Vengeance
When your dad's the governor of Dorostorum city during the sixth century of the Byzantium Empire, you have a lot to live up to. Especially when your father is murdered in a treacherous plot. Belisarius junior swears vengeance on the man that betrayed his family and begins a journey from which there is no way back.
Jamie Ford: Songs of Willow Frost
Willow Frost is many things – a singer, a dancer, a movie star – but most of all, William is convinced, she is his mother. Determined to find her, William attempts to confront the mysteries of his past. But the story of Willow Frost is far more complicated than any Hollywood fantasy . . . P.S – this is a 'Book of the Month' title for June- click here to order with a £2 discount!
Fiona Sussman:
Shifting Colours
This incredible debut novel explores the strength of love between a mother and her daughter who are separated during the apartheid in South Africa. There's a kind of nature/nurture conflict that runs through the story in Miriam, the daughter and a warm reminder that home is with your family, no matter where you might be in the world.
Christopher Buckley: Boomsday Darkly (very darkly) funny, Boomsday warns of the perils of how generation X affects generation Y and how generation Y might respond. Finding solutions to parenting by way of euthanasia, it's got a Philip Larkin ring to it…
Jane MacKenzie: Daughter of Catalonia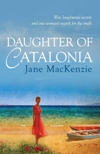 The daughter of two lovers ripped apart by wartime in the Catalan, Madeleine returns to France to seek out her roots and the truth of her parents' story. But her arrival in the Catalan village of her childhood unleashes more than she had bargained for…
Kathryn, Publishing Assistant