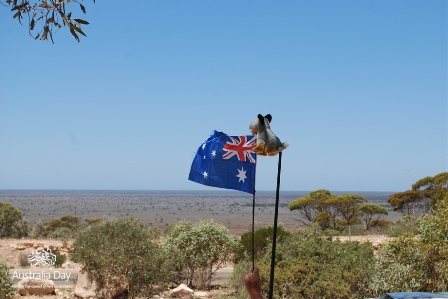 G'day cobbers – today is Australia Day!
I am always reminded of this since my Aussie boyfriend never lets this day pass without due fanfare. In fact, we had a pre-Aussie day BBQ this weekend – replete with bottles of Crown Lager, marinated prawns on the barbie, Aussie snacks such as Burger Rings, Shapes and In a Biskit Dixie Drumsticks, as well as Lamingtons (all obtained from the one and only Australia Shop in Covent Garden). 
There was also a quiz for the non-Aussie guests…and today I'm extending the fun and games to you. I've selected a few questions from this weekend's quiz to give you a chance to win a pre-publication copy of the acclaimed novel ONE FOOT WRONG, by Australian author Sofie Laguna.
C'mon mate, don't be a drongo and 'ave a go – do the Australia Quiz this arv to win a bonza prize!
Chiara Priorelli, Publicity Manager