FOUR OF OUR TITLES ON THE BESTSELLERS LIST!
Vampires, historical crime, chick-lit and war-time love-stories seem to be the order of the day. Find out which four A&B titles have hit the Small Publishers Bestsellers List here…
We are delighted to announced that four of our books are on the Small Publishers Bestsellers List. They are:
Lord of Misrule, by Rachel Caine – the latest in the hugely popular Morganville Vampire series – leading at number 13.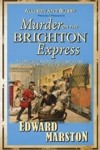 Murder on the Brighton Express, by Edward Marton – the new book in the acclaimed Railway Detective series, with more mystery abounding on the Victorian Railways – at number 15.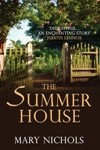 Next in tow is the moving war-time love story The Summer House, by Mary Nichols which has entered the list at number 16.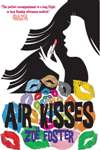 And a close fourth at number 17 is the hilarious chick-lit debut, Air Kisses, by Zoë Foster – the ideal beach-read for fans of The Devil Wears Prada.
To see the full list click here.