You may remember back a few months to when I was full of the joys of our hot-off-the-presses ebooks: five brave titles that went out into the digital world as ambassadors for the A&B list – see here.
Since then we've been working getting other titles converted, being picky in these untested waters, of course, but seeing some positive results. Vampire/RPat mania has been spilled over into the ebook versions of our Morganville vampire books for instance at Waterstone's. In fact, we have not one, not two, but three, yes three, titles in Waterstone's top ten ebooks as of today – The Dead Girls' Dance, Midnight Alley and Feast of Fools.
Also exciting seeing that the lovely people at Essex County Libraries had picked The Affair of the Bloodstained Egg Cosy for their digital catalogue. I'm the kind of girl that breaks bags and strains arms on the way home from Chelmsford Library as I max out my limit, you understand. So after a few minutes of effortless browsing, my download of Fitzgerald's The Beautiful and Damned has already popped up on my screen. Nice.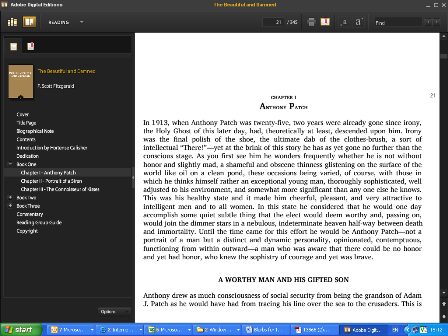 Lesley Crooks, Sales & Marketing Manager