Fear on the Phantom Special – a Railway Detective guest post by Edward Marston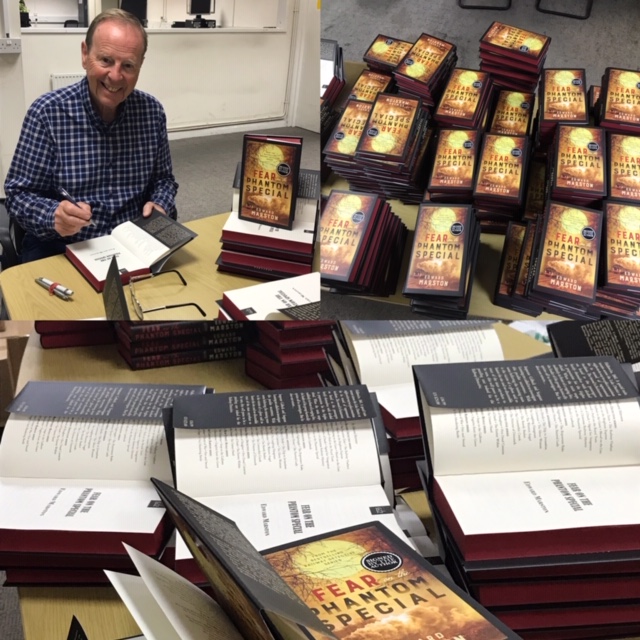 Today we are delighted to welcome author Edward Marston to the blog as we prepare for the publication of the latest Railway Detective novel, Fear on the Phantom Special. Edward recently spent the day signing copies of a special edition with red sprayed page edges (fancy!) for Waterstones. Treat yourself or a loved one by purchasing a copy here.
The seventeenth book in the series takes Inspector Robert Colbeck to the Lake District to investigate the bizarre disappearance at Hallowe'en of a remarkable young man. Like its predecessors, the novel reflects my abiding love for steam locomotives.
During the early years of the last world war, I was born in a house close to the railways lines that ran into Cardiff General Station. I could hear trains going to and fro throughout the day. Since he was in the army, I never met my father, an engine driver, until after the war. Significantly, I first saw him on a crowded railway platform when a train filled with demobbed soldiers pulled in. It was a moment I remember clearly. We were a family again.
I'd always wanted to celebrate the age of steam and the Railway Detective gave me the chance to do that. It's interesting to note the way that the series has developed over the years. The first decision I had to make was whether or not Colbeck should have some romantic interest. I felt it was important to show a domestic dimension to his life so I introduced Madeleine Andrews, the daughter of an engine driver, who met Colbeck when he was investigating a train robbery during which her father was badly injured. An immediate bond was established between them. Other characters soon followed until I had a small team to take from book to book.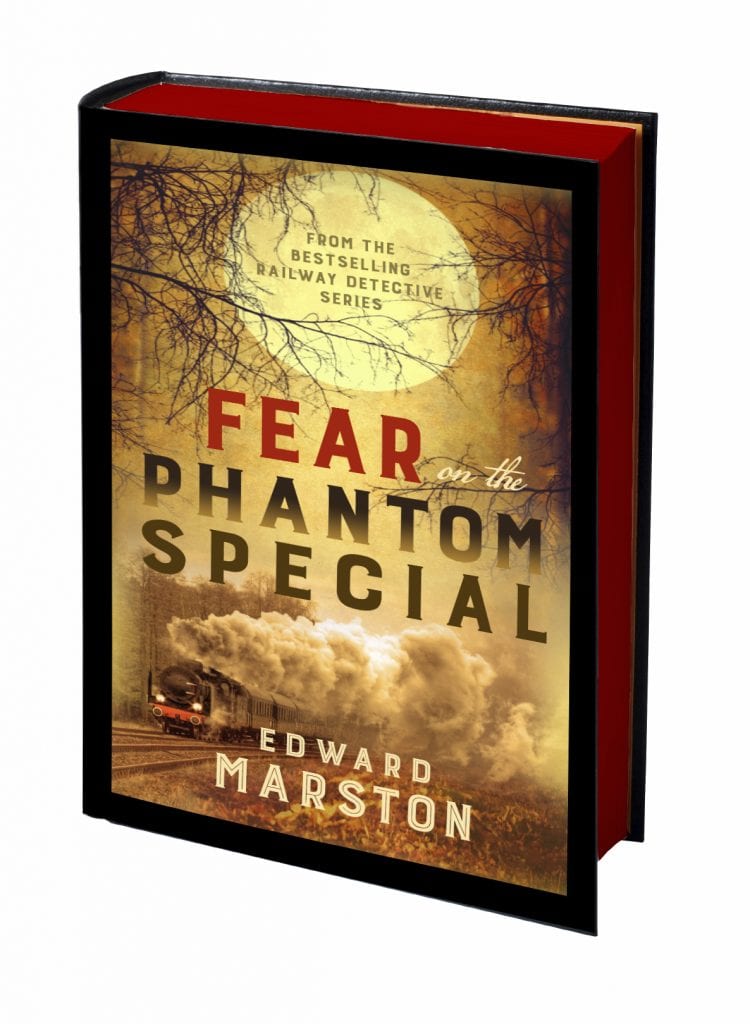 Each novel is set in a different location, confronting the detectives with a new set of problems each time. 1851 seemed liked the ideal year to begin because it was marked by the Great Exhibition, a major statement of Britain's primacy in the world of engineering. Fear on the Phantom Special takes us ten years on to 1861. During that decade, a great deal has happened to Colbeck, Madeleine, Leeming, Tallis and the other regular characters. The beauty of a series is that you can watch people grow in ways that were unimaginable when you first started out.
Where will the Railway Detective go on his next adventure in the Victorian age?
Watch this space.