Do you remember Pong, the world's first arcade video game from the 70s? Try playing it now that we're used to much more sophisticated software. It's hard! Don't believe me? Head down to The Digital Revolution exhibition at the Barbican and have a go on the clunky dials yourself.
From Pong to Apple's huge range of cube-monitor home computers, and to a behind-the-scenes look at how the 2013 film Gravity was shot – it's incredible to see just how far technology has come within the space of 40 years.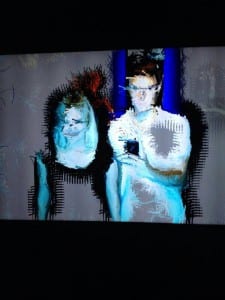 The technology used in the interactive section of the exhibition captures the movements of the viewer so that it can incorporate them into the work itself. Great fun!
Lydia Riddle, Editor