Enter our Speech Bubble Competition
The Reading Festival of Crime Writing took place this past weekend, which saw almost two thousand crime enthusiasts flocking to Reading's Town Hall and the Central Library over the fours days to hear from the top of the crop on the crime writing circuit.
Our authors Rebecca Tope, Mike Ripley, Zoë Sharp, Richard Jay Parker and Elizabeth Corley spoke on various panels and here's a fly-on-the-wall glimpse of the latter three (all part of The Curzon Group) at their Sunday event, talking about The Return of the Great British Thriller.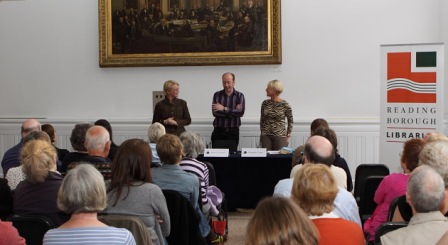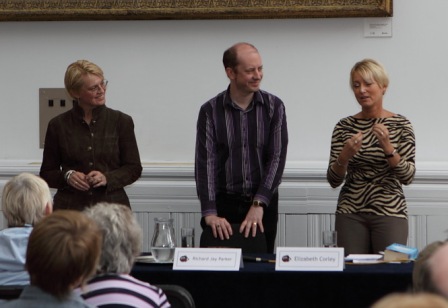 And now for a bit of fun…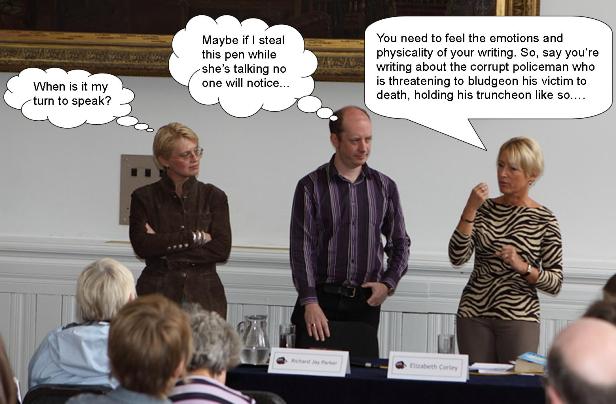 Enter our Speech Bubble Competition for a chance to win a copy of each of their latest paperbacks: Third Strike, by Zoë Sharp, Stop Me, by Richard Jay Parker, and Innocent Blood, by Elizabeth Corley.
We all need a bit of mindless fun once in a while… don't you think?
Chiara Priorelli, Publicity & Online Marketing Manager