Edward Marston & Judith Cutler speaking in Cirencester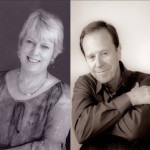 Friday 15th July, 7.00pm     Brewery Arts Centre, Cirencester
Celebrate Oxfam Book Fortnight with Edward Marston, Judith Cutler and Russell James who will be speaking at The Brewery Art Centre, Cricklade Street, Cirencester GL7 1JH. For more info call 01285 657 181. Proceeds in aid of Oxfam.