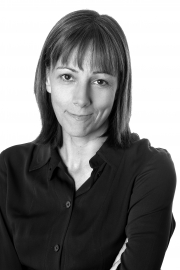 Jill McGivering is a writer and journalist who has specialised in foreign news for almost 30 years. Full-time with the BBC for the past 25 years, she is currently the BBC's South Asia Editor. She has won numerous awards for her reporting from across the globe, including a prestigious SONY Academy Award. She was also shortlisted as SONY Academy Journalist of the Year. She is also an award-winning documentary maker and established radio current affairs presenter for the BBC.
Her first novel The Last Kestrel, which drew on her experiences in war zones in Afghanistan, was chosen as a Waterstone's New Writers pick and long-listed for the DSC South Asian prize for Literature.
Jill is married and lives in London with her husband and their twin daughters.
Follow her on twitter: @jmgivering
Author's Website: http://www.jillmcgivering.com/