February 2021: Gary Donnelly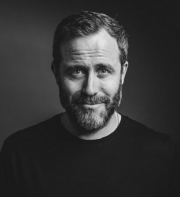 Gary Donnelly is a writer and teacher who was born and raised in west Belfast. After attending a state comprehensive school, he read History at Corpus Christi College, Cambridge and has lived and worked in London since the late 1990s.
Listen to Gary introduce the DI Owen Sheen series in this YouTube video.
Follow Gary: @DonnellyWriter
Author's Website: www.donnellywriter.com