Art, Film, TV… and Books (of course) for the Autumn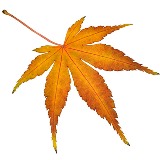 Autumn has come around so quickly this year – it seems incredible that we're already in October. And with the recent heavy downpours, storms and flood warnings, it doesn't look like we're going to get that Indian summer everyone's been hoping for. But don't worry – particularly if you're in the city of London, there are bound to be many things to do in the warm and dry. Here are a few weatherproof things I'm looking forward to this autumn:
Pre-Raphaelites: Victorian Avant-Garde, Exbibition at Tate Britain.
12 September 2012 – 13 January 2013
I won't pretend to be an art expert, but Pre-Raphaelite paintings are some of my favourites, and I always look out for them when visiting an art gallery. This autumn and winter Tate Britain are offering an entire exhibition full of them, so I'll definitely be going along! Interestingly, the exhibition will include works by Edward Burne-Jones, who features in our recently published memoir Three Houses, written by his granddaughter Angela Thirkell.
56th BFI London Film Festival
10th – 21st October 2012
I'm always a cinema-goer, especially when the weather makes a warm, dark room appealing, but with the London Film Festival in town, there'll be much more to see. Take a look here for a full calendar of films and venues. So many films, so little time…
Autumn TV
Who doesn't love TV at this time of year? Now that we're all back from our holidays and no longer sunbathing in the parks or watching the Olympics, we need some great TV to fill our leisure hours. Some of my favourites which have just returned to our screens, or will be doing so very soon: Peep Show, Fresh Meat, Boardwalk Empire, and The Walking Dead. So no reason to get off the sofa and venture into the cold, then!
October Book Releases
And finally, don't despair as the weather gradually goes downhill – just curl up with a blanket, a cup of tea and a good book (we've got plenty for you to choose from this month). It's pretty much the modern equivalent of hibernating until spring comes round again.
Sara Magness, Editorial Administrator