So I finally jumped on the James Bond bandwagon and saw Skyfall this week. I've never been a huge Bond fan, the narrative always follows the same formula: explosions, close shaves and saving the day. But Skyfall has completely won me over. I have gone to the Bond side.
And it's wasn't Daniel Craig looking suave in his Gucci tuxedo that impressed me, but Spanish actor Javier Bardem. The ice blond hair, rat noises and detachable jaw gave me the heebie jeebies for a few days after, which is always the sign of a good villain.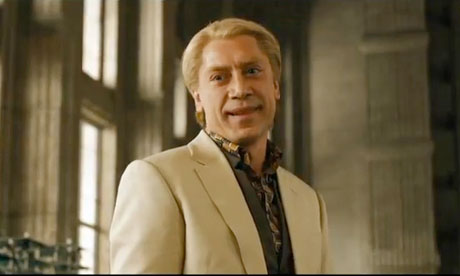 I also saw Bardem in No Country For Old Men ( from the novel by Cormac McCarthy) as the psychopath assassin and he was absolutely terrifying. He portrays villains that show no remorse, that seem to be missing some vital part of their moral conscience and that scares me to the bone. He basically spent two hours of the film looking like this: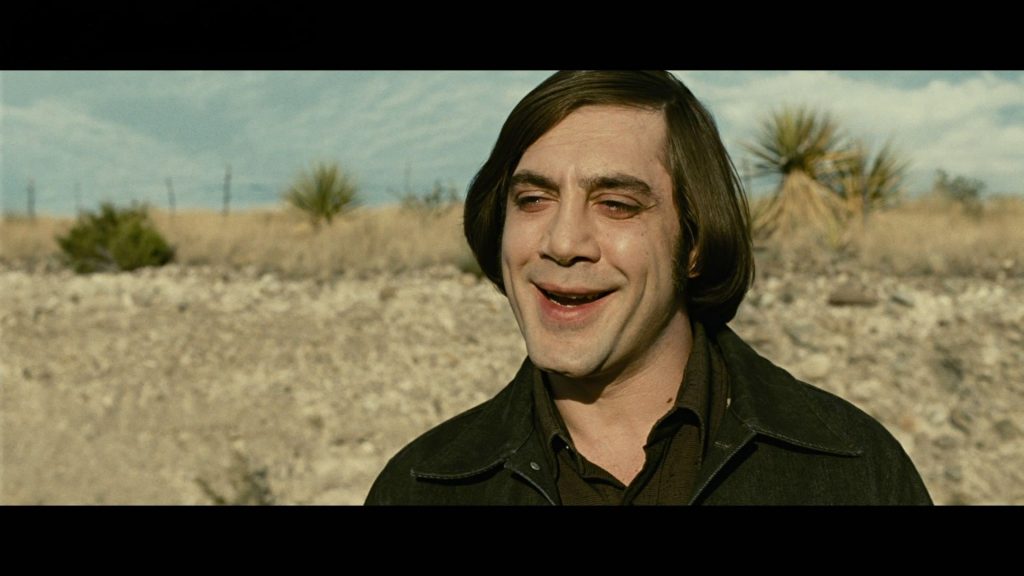 and shooting anyone in his path in a rather calm and collected manner. I've also noticed when he plays these villains, he always ends up with an unfortunate hair style. That bowl cut is helping no one.
When I saw No Country For Old Men, I saw staying in a remote Italian villa with no one around for about eight miles. I had visions of a deranged Javier Bardem roaming the mountains on that particularly windy night and bursting through our window. Thankfully he did not appear.
But my admiration for the actor has since grown. Seeing Bardem in real life doing interviews, he is warm and funny. Yet he manages to portray some of the scariest and most disturbing characters I have ever seen. He definitely an incredible actor and I can't wait to see what he does next.
And yes, I'll admit it. When he's not being super creepy on screen, he can be seen looking pretty foxy in a suit. Just like James Bond.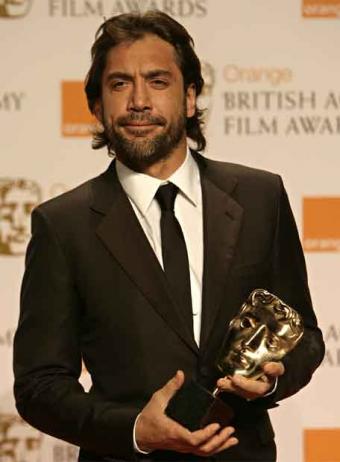 Who are your favourite actors? Or ficticious villains?
Sophie Robinson, Publishing Assistant