There is never a dull summer evening in London. Living on an otherwise rainy island makes one so appreciative of the rare balmy nights, that there is no chance of spending it cooped up indoors. And there's no need to spend a fortune either. This past Friday evening saw us taking advantage of a free live music event at Scoop on the Southbank.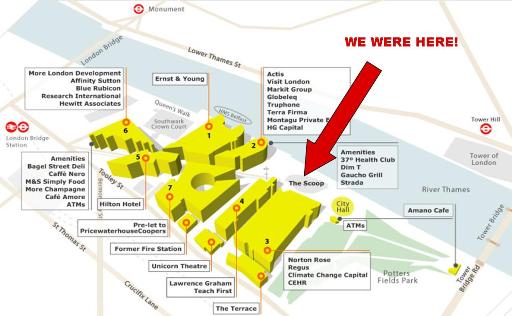 In a beautiful little amphitheatre right next City Hall, we set up our picnic on the steps, soaked up the last rays and prepared ourselves for a night of entertainment. The audience was varied, everything from city professionals, to young families with toddlers, to pensioners, to too-cool urbanites.
The Allstars Collective kicked off with feel-good classics and from the very first song people were up on their feet dancing, singing and having a good time. The vibe was incredible – maybe it was the weather, the view from that side of London, the company (and perhaps the free-flowing wine!) but it was an incredible night and has made me fall in love with this city all over again.
Catch The Allstars for the next three Fridays at the Scoop. And cross your fingers for good weather!
Lara Crisp, Managing Editor