A peek at the new A&B office…crates and all.
Hello again blogosphere! We have survived The Great Office Move (just) and are now finally back up and running at 12 Fitzroy Mews. And I can tell you, it was not a feat for the faint-hearted! (A view that will be shared by one particular gentleman from the removals company who nearly passed out bringing a crate up the three flights of stairs. I wish I was kidding.)
But it was all worth it in the end. We now have more space as we're spread out over three floors, have a nice foyer (which is creating some in-house controversy as to how to decorate it)  and are having fun discovering our new local cafés and pubs.
So, before you think this fuss about an office move is all a big ploy to excuse the fact that we haven't blogged since last week, here are some pics of our new A&B home. (And no, we haven't finished unpacking as yet…)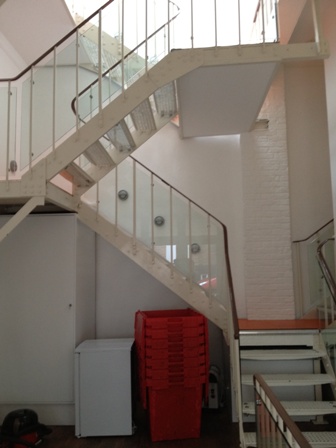 The foyer and the three flights of stairs to keep us all in shape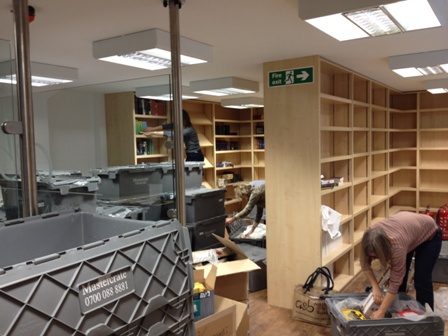 Busy unpacking all our archive books for the library today (still not finished…)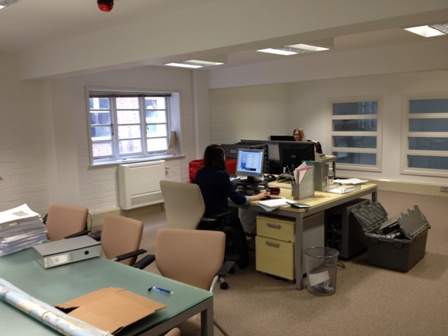 The first floor – the boardroom and Sara, Lara and Christina's desks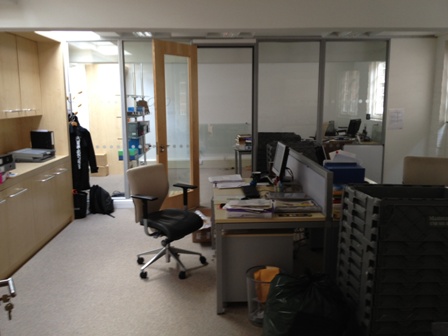 The second floor – Susie's office, Chiara and Lesley's desks…and more crates
Chiara Priorelli, Publicity & Online Marketing Manager