After an American tourist got locked in one of their bookshops, Waterstones have invited ten lucky people to join them for a sleepover in their flagship Piccadilly store. (Their marketing team must be looking pretty smug right now!)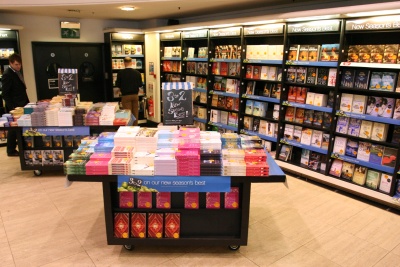 But what a brilliant idea! Perhaps more bookshops around the country could get involved. We could gather round and tell ghost stories from Stephen King's Nightmares and Dreamscapes or stack every copy of J.K Rowling's book in a tower and play Harry Potter Jenga!
What would you do if you were shut in a bookshop for a night?
Sophie, Editorial Administrator