A few snaps from John Wilcox's Book Launch
Last night we enjoyed a merry evening at the lovely Goldsboro Books celebrating the launch of John Wilcox's eighth book in his acclaimed Simon Fonthill series, The War of the Dragon Lady.  And here are a few snaps from the night.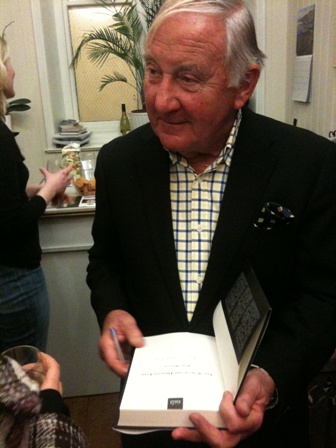 The Man of the Moment – sporting a conspicuous suntan, having just returned from South Africa where he was researching his next book (read his blog post pre-flight to South Africa here).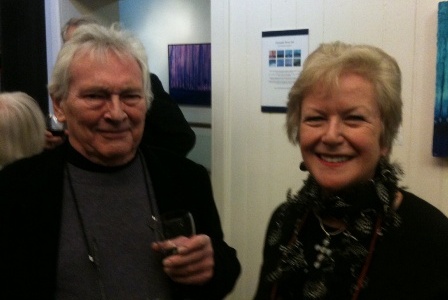 John Wilcox's friend, ex-colleague (back when he worked at the Birmingham Gazette) and caricaturist John Jensen and his agent (Wilcox's, not Jensen's) Jane Conway-Gordon.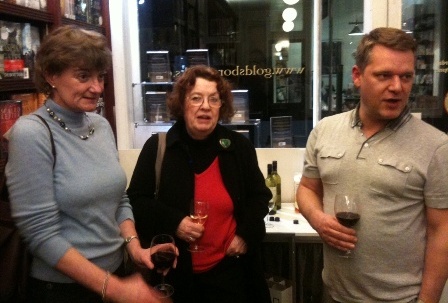 Literary agent Broo Doherty, crime-writer Ruth Dudley Edwards and fabulous host David Headley.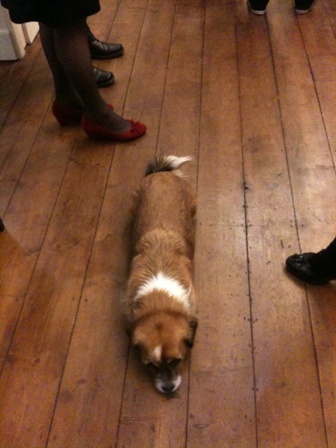 The other star of the evening, David's dog, Toby – totally unfazed (and seemingly unimpressed) by all the fanfare.
Chiara Priorelli, Publicity & Online Marketing Manager