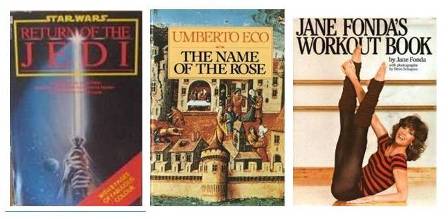 What do The Return of the Jedi, The Name of the Rose and Jane Fonda's Workout Book all have in common? Not a lot you would be right in thinking, except for the fact that they all graced the New York Times Bestseller lists the week I was born.
Was I born under an (in)auspicious star? I'll leave you to work that out but in the meantime I'll try to ditch the feeling of being very, very aged which this news has brought on.
Check out the zeitgeist of your birthday by entering your date here.
Lesley-Anne Crooks, Sales & Digital Manager