My Xmas Holiday Book List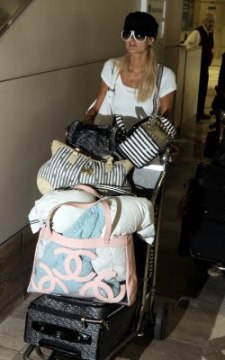 It's that wonderful time of year when, with a holiday on the horizon, I'm planning my reading list with care. If I was famous, and flew by private jet so had no baggage restrictions and had my luggage carted around for me, my bags would be filled to the brim with books. But as it is, I've had dire threats from my husband promising that there'll be no swapping of suitcases this time (of course his is always way lighter).
So after much debate these have made the longlist:
* The second in Philip Pullman's His Dark Materials trilogy, The Subtle Knife
* Shantaram, by Gregory David Roberts (I know, what am I thinking? That's about 5kg of book right there!)
* Sarah Water's Fingersmith
* New Moon (I've recently finished Twilight and I'm dying to know how it all pans out. No spoilers please!)
* Jamaica Inn by Daphne du Maurier (borrowed from Susie)
* Neil Gaiman's The Graveyard Book
* The Girl with the Dragon Tattoo by Stieg Larsson
Now, how on earth do I whittle this all down to a shortlist?
Lara Crisp, Managing Editor