Heffers' Christmas Crime Party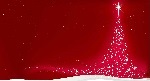 Murder Under the Mistletoe, Heffers' Christmas Crime Party, is back for 2016!
Come and enjoy a murderously good cocktail whilst a group of hand-picked crime and detective fiction authors talk about their latest works, and argue the case for their favourite crime books of all time! You can then mingle with other fans of the genre as you seek the answers to our Christmas crime quiz, devised by our Crime Expert in Residence, Richard Reynolds.
This is a great opportunity to stock up on your Christmas reading and of course, signed books do make such lovely presents…
Authors appearing include Geoffrey Heptonstall, Christine Poulson, Mike Ripley, Annelise Freisenbruch, Matthew Frank, Nicola Upson, Christina Koning, Helen Callaghan, Susan Grossey, and our very own Mandy Morton, Suzette A. Hill and L. C. Tyler.
Tickets for the event are priced at £6.50 in advance (£8 on the door. Prices include VAT.) and include either a themed cocktail or soft drink. Tickets can be purchased via this link, by calling 01223 463200 or in person at Heffers bookshop.