Author Event with Rebecca Tope at Slaughter in Southwold Crime Writing Festival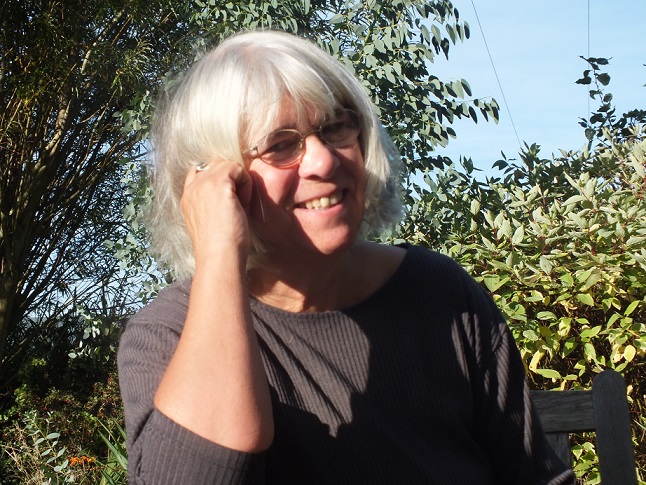 Join Rebecca Tope at Slaughter in Southwold crimewriting festival!
Rebecca will be talking to about her career so far and her latest novel, The Askham Accusation. This event will also include Q&A from the audience.
Tickets are £6 each or £20 for an all-day Saturday ticket. Book your tickets online →
About Rebecca Tope:
Rebecca Tope is the author of forty published crime novels, most of them set in real villages in England. That makes her a 'cosy' writer, apparently. She lives in Herefordshire on a patch of land that is 'going back to nature'. Her early books are set in 'the west country' and are all in print. She also writes family memoirs and has produced a substantial biography of the Reverend Sabine Baring-Gould – a very prolific Victorian writer. She enjoys handicrafts, antique auctions and road trips across America. Her latest book, The Askham Accusation, is set in the picturesque town of Askham, near Ullswater.
About The Askham Accusation:
Set in the picturesque town of Askham, near Ullswater, the story opens with the funeral of Humphrey Craig, the builder who converted Simmy's new house in Hartsop. The following day, when Simmy goes back to look at the grave and the flowers on it, she meets two women, Lindsay Wilson, an academic in her late twenties who is writing a thesis on Charles Dickens' Dombey and Son, and Pauline Parsons, a local matriarch aged 90. Just 24 hours later, Mrs Parsons is found dead on Askham Fell and Simmy is summoned to Penrith police station. She is told that she has been identified as the prime suspect. will DI Moxon be able to help Simmy out of this unscathed?
This event takes place at Southwold Arts Centre, IP18 6JP.
Book here: https://www.suffolklibraries.co.uk/whats-on/author-event-with-rebecca-trope