Alex Gray at Bloody Scotland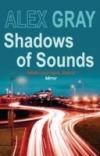 Alex Gray, author of Shadows of Sounds and A Small Weeping, is at the top of the crime writing game and knows the police procedural like the back of her hand.
Join Alex for a lively discussion with Caro Ramsay, focused on gritty Scottish locations. For more information, click here.